George McConnel's RC51 BLOG
Date:
June 12, 2006
Track:
Just a parking lot
Bike:
2002 Honda RVT1000 (RC51)
Weather:
Mostly Cloudy, High near 70f, gusty wind
Sponsor:
Are you kidding
Conducted By:
Self
The day after I purchased my RC51 I took it to a parking lot to spend some time in the saddle. Since it's not street legal, a street ride was out of the question. This was the first time I'd ever ridden the bike, so basically I was just trying to get a feel for how it corners. The first time I rode it I almost felt like I had made a mistake buying it. The bike was just so "twitchy" for lack of a better word. Every time I tried to initiate lean via handlebar pressure it felt like the bike was just going to drop right out from under me.
After about 20 minutes though I was beginning to get the hang of riding this beast. The throttle is extremely sensitive, so getting a feel for rolling smoothly on the throttle through a curve is a slow process, much like it was on my Hayabusa. Similarly, learning to lean the bike by body lean first and handlebar pressure for control helped make corner transitions much more smooth. By the end of the fourth short ride I really grinning.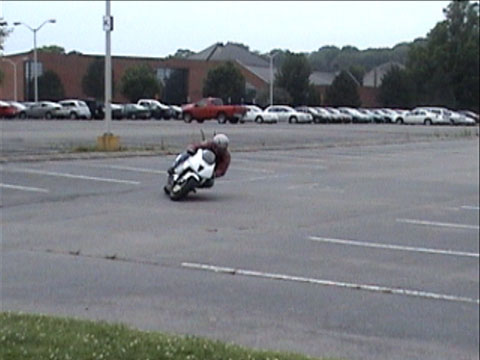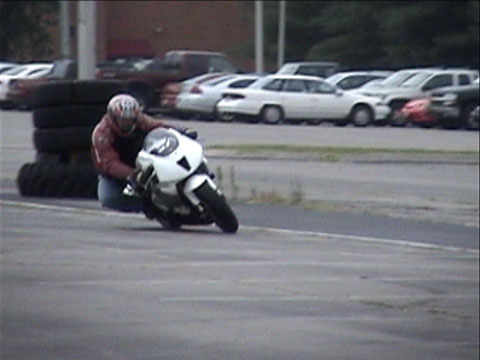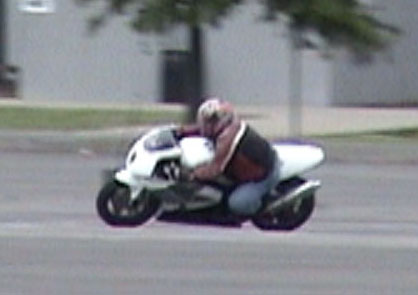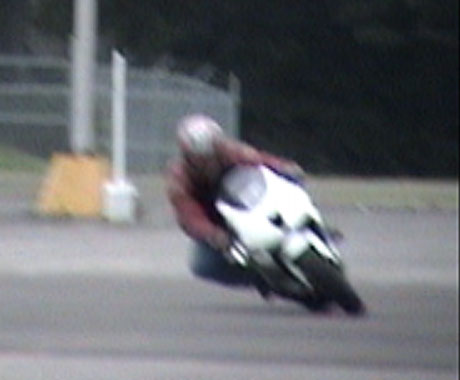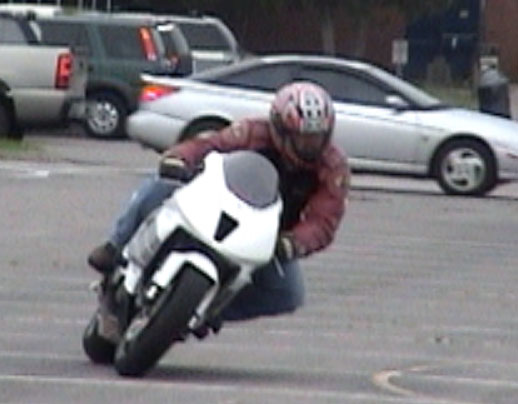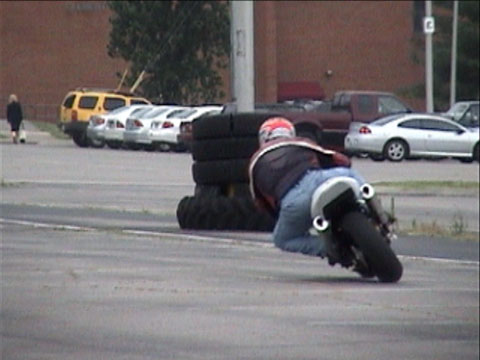 If you have a broadband internet connection you can click here to view a small (1 minute) video clip of me riding the bike during this session. In this video I'm trying to get a feel for cornering on the bike doing a 60' x 180' figure 8. Unfortunately there was a little dirt on the parking lot and my rear wheel slipped on it briefly. Didn't make me go down, just soiled my diapers a bit. No problemo...
Back to my RC51 Page